Made to a traditional Dutch recipe, using organic milk, Quark is of Central European origin and is thought to have been made since the Iron Age. Quark simply means 'curd' in German. It is a fresh, white cheese, very similar to Ricotta. Quark is made from pasteurised milk which has a starter culture added to it then some rennet to firm the curd. It is then hung in cheesecloth so that some of the whey can drain off. The Cheese Barn Organic Quark does not contain Milk powders to thicken it. The texture is firm but a little crumbly and the flavour is mild and milky. BioGro Organic Certified. Made with organic milk and Vegetable Rennet.
PRODUCT USE:
It is a very versatile product that can be combined with savoury flavours (such as caraway, paprika or chopped Spring Onion), or sweetened with sugar or honey and eaten with desserts or for breakfast.
​A hugely versatile cheese, it is also used in baked preparations such as savoury and sweet pies, mousses and cheesecakes.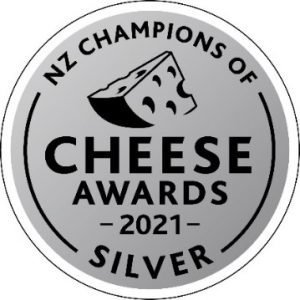 weight: 380g & 2kg
Ingredients
Pasteurised Organic Whole Milk, Dairy Cultures, Vegetable Rennet
Nutritional Information (per 100g)
Energy ........... 540kj
Protein ........... 6.3g
Fat - total ....... 8.8g
-saturated ...... 5.6g
Carbohydrate... 6.1g
-sugars ............. 1.9g
Sodium ........... 39mg
Calcium .......... 136mg