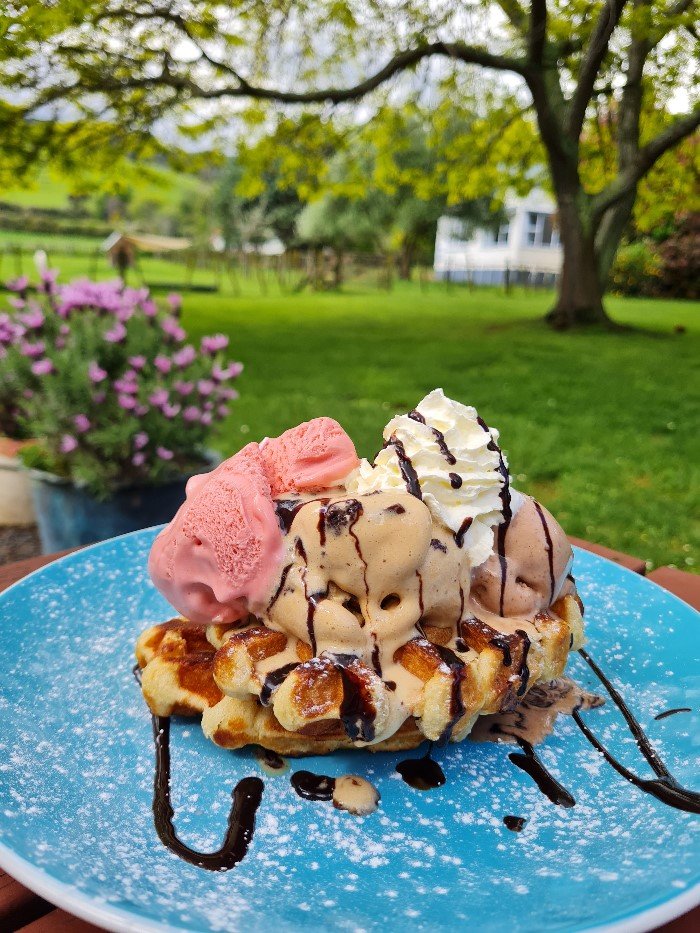 Come and try a Belgium Waffle with our yummy ice cream!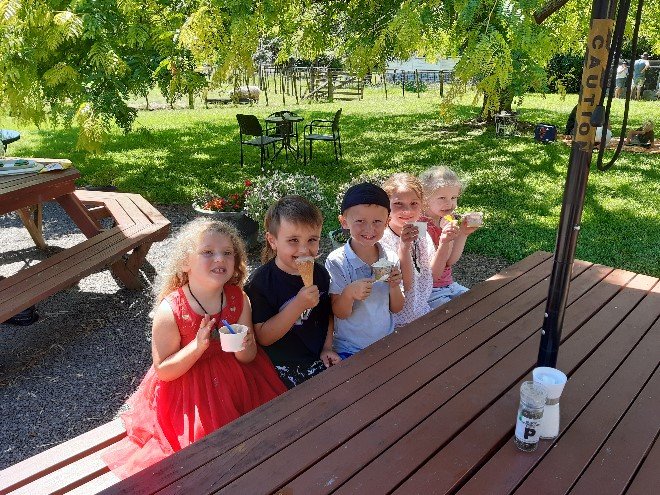 Gifts for the Food-Lovers
We are now making our own Gelato and Sorbet Ice-Cream using organic milk and cream. Some of the flavours we have are Chocolate, Mint Choc Chip, Coffee, Yoghurt Black Cherry, Salted Caramel, Strawberries and Cream, Vanilla Bean, and Sorbets – Lemon and Mango. These can change as we try new and different flavours out.
We have a little kiosk out the front of the building which is open during the Summer and we also sell our ice cream in tubs in the shop so you can still enjoy our delicious ice cream if the kiosk is closed.
In the shop you can buy Pickles, Relishes, Olives, Olive Oil, Chutneys, and Salami as well as our own lovely cheese and yoghurts. We also stock a range of imported cheeses.
Gift baskets are a specialty – great for Christmas or corporate gifts.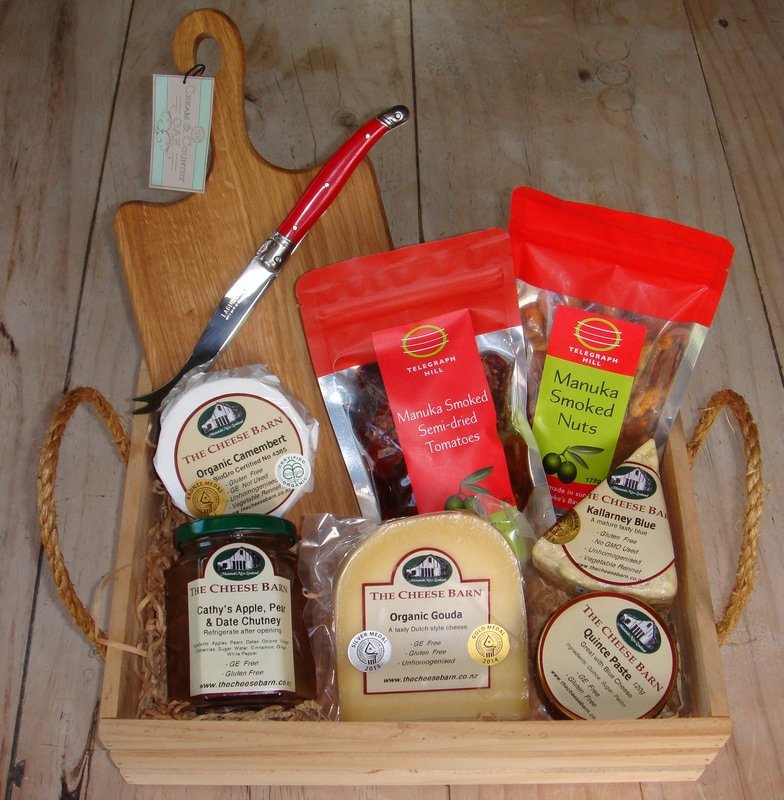 Custom-made Gift Baskets
Gift Baskets or wooden crates, like this one, filled with cheese, chutney, olives etc make a great gift for those food lovers in you life. They also make a good corporate gift. The wooden crates can be used afterwards to put on your BBQ table with sauces, napkins and cutlery etc in them.
We also sell a range of wooden cheese boards, cheese knives and other cheesy related items.